Cask Strength Bill Phil 
by W.D. O'Connell Whiskey
Single cask #19099. Triple distilled peated single malt. 
This single malt whiskey was aged exclusively in first-fill ex-bourbon casks. It is distinctly peated, there are aromas of fresh charcoal and citrus fruits revealing a palate with a rich, creamy texture. The smoke, oak and spice intermingle beautifully exposing rich biscuit malt, poached pears and banana notes with sweet smoke and orchard fruits on the lengthening finish.
This is the first release of cask strength whiskey from our Bill Phil range – showcasing the continued progression of our peated single malt Irish whiskeys.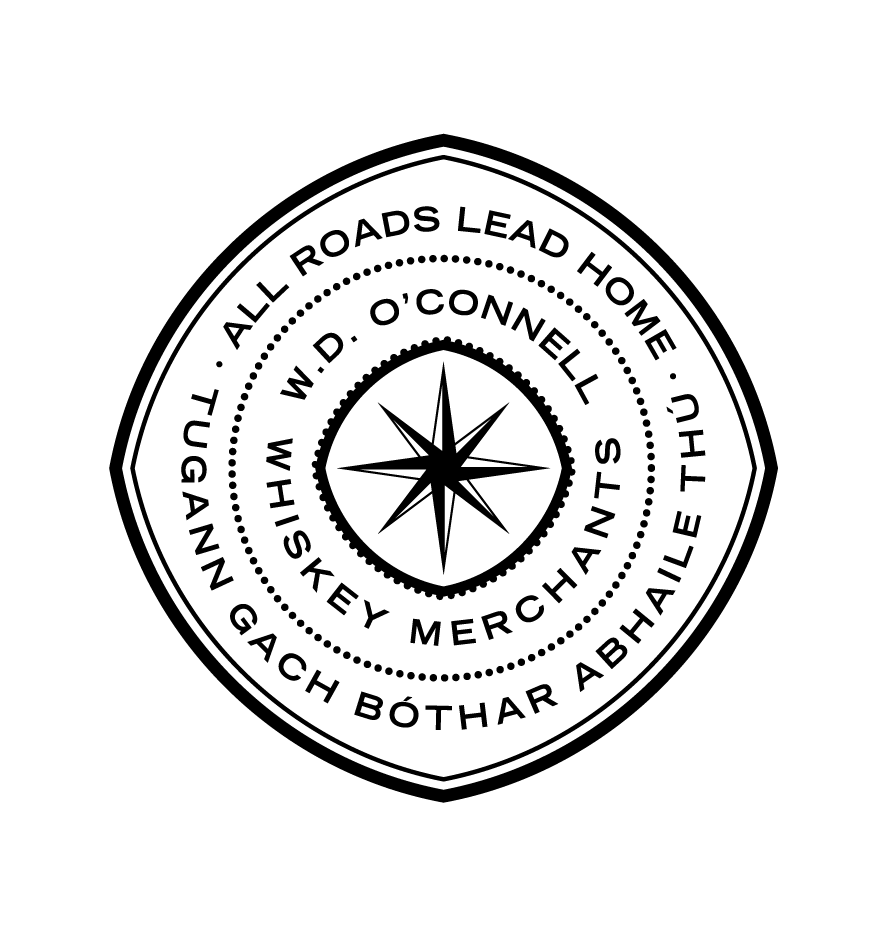 Tasting Notes
Aroma:
Relaxed peat with pleasant alcohol initially. There's lemon, herbs, mint and liquorice with crisp pears coming through gently. Touches of iodine throughout with something reminiscent of dusty mechanic's cloth, but the fruit underlies with gooseberry and mango notes. 
Palate:
 Peat jumps forward on the first sip with a burst of smoked almonds and chili chocolate. Fruits from the orchard, apple and pear skins with a touch of white grape zinging the tongue.
Finish:
As it moves to the back palate, there's kindling, clove and a burst of hazelnut praline with a medium finish. 
Facts:
59.6% ABV Limited to 348 bottles, Triple Distilled Peated Single Malt, Non Chill Filtered, Distillery GND 2016
The story behind the name and the name behind the story…
William Philip O'Connell (pictured) was a blacksmith in the West Limerick village of Mountcollins. There were a good many O'Connell families in the village and its surrounds so nicknames were needed to avoid confusion—and so my family became known as the Bill Phils. Bill Phil was also a farmer and a merchant storekeeper (Pictured). He was well known for making a great sleán (a tool for footing turf) My grandfather, Jackie Bill Phil followed his father into the family business and continued to make the Bill Phil Sleán. It was all coming to an end as I was growing up but I was lucky enough to hear the stories and watch the work in the forge. So when we created this peated Irish whiskey, it was almost inevitable that it too would take the name of Bill Phil.
Sign Up For News & Special Offers