A small-batch triple distilled peated single malt. 
Following on from the successful launch of Ireland's first triple-distilled peated single malt whiskey in over half a century at Whiskey Live 2019, W.D. O'Connell Whiskey Merchants have launched the next release in their Peated Series, Bill Phil Batch 01.
Bill Phil Batch 01 (600 bottles) is bottled at 47.5% abv, aged exclusively in first fill bourbon barrels and is once again sourced from John Teelings Great Northern Distillery, Dundalk.
On the nose it is distinctly peated with fresh charcoal, revealing a sharp contrast on the palate with a creamy texture. Rich malt and citrus fruit flavours coming through with a delicate smokey mellow finish. 
You won't be disappointed.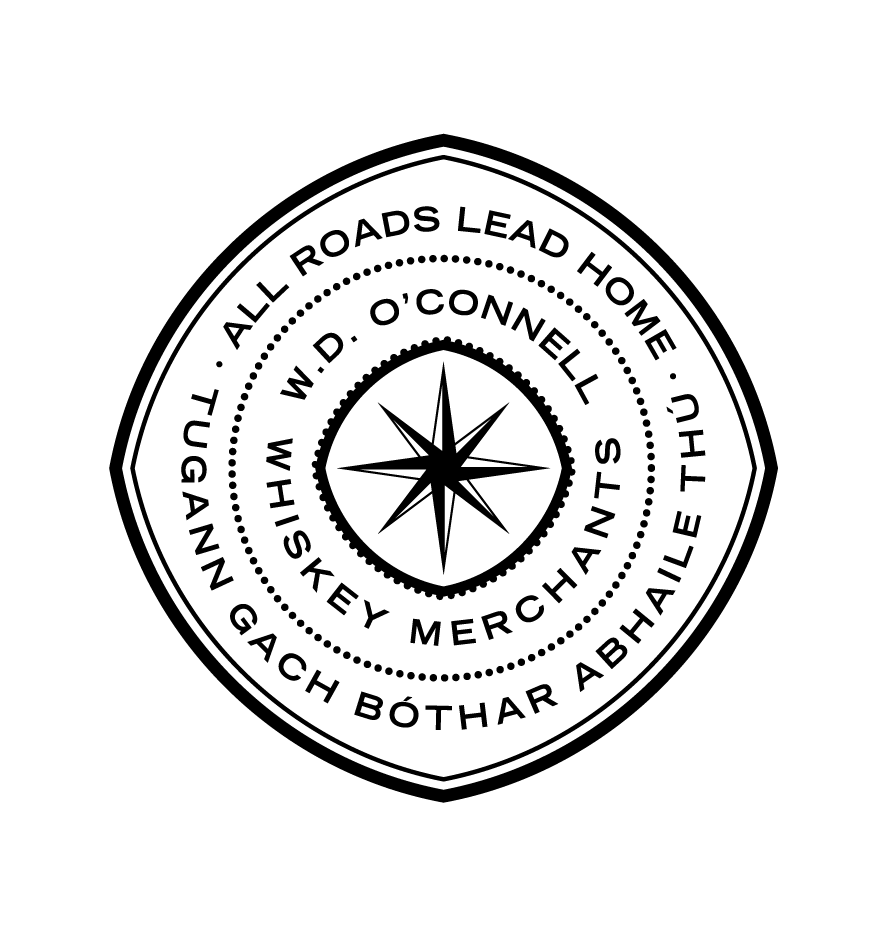 Tasting Notes
Aroma:
Honey glazed ripe pear scented with fragrant bergamot oil, as whispers of apple wood smoke coat the senses.
Palate:
Intertwining of grapefruit zest & peat glide across poached pear, waves of phenolic oil dipped over ripen banana & cereal sweetness.
Finish:
Sweet cassia float on clarified butter. The delicate smoke laden orchard fruit drift in & out drying out each crevice, lengthening a signature Earl grey tea tannic & clementine fresh oil sweetness.
Facts:
47.5% Abv Limited to 600 bottles, Triple Distilled Peated Single Malt, Non Chill Filtered, Distillery GND 2016
The story behind the name and the name behind the story…
William Philip O'Connell (pictured) was a blacksmith in the West Limerick village of Mountcollins. There were a good many O'Connell families in the village and its surrounds so nicknames were needed to avoid confusion—and so my family became known as the Bill Phils. Bill Phil was also a farmer and a merchant storekeeper (Pictured). He was well known for making a great sleán (a tool for footing turf) My grandfather, Jackie Bill Phil followed his father into the family business and continued to make the Bill Phil Sleán. It was all coming to an end as I was growing up but I was lucky enough to hear the stories and watch the work in the forge. So when we created this peated Irish whiskey, it was almost inevitable that it too would take the name of Bill Phil.
Sign Up For News & Special Offers